Server virtualisation is a proven technology that enables multiple virtual machines to run on a single physical server.
Server virtualisation services will result in improved resource utilisation as well as reductions in real estate, power and cooling requirements. In addition to energy-saving and lower capital expenses, virtualisation provides high availability of resources, increased security, and improved disaster recovery processes.
Each virtual machine is completely isolated from other virtual machines and is decoupled from the underlying host by a thin layer of software known as a hypervisor. This allows each virtual machine to run different operating systems and applications. Because the machines have been decoupled from the underlying host, the guest can also be moved from one physical server host to another while running; this is known as live migration. These attributes are transforming how organizations approach virtual computing.
Server Virtualisation
The power of Streym's Server Virtualisation Services
You have the power to harness server virtualisation to enhance desktop functionality, and there are two compelling ways to achieve this through our server virtualisation services:
Local Virtualised Desktops: With server virtualisation, each desktop runs its own operating system, which means you can have multiple desktops on one device. Another option is to centralise this setup, called Virtual Desktop Infrastructure (VDI). This centralisation not only makes management easier but also reduces costs by making everything more consistent

Streamlined Application Management: With server virtualisation services, you can greatly reduce the costs of managing apps. Instead of updating each computer separately, we make changes to one shared copy on the server. Using straightforward desktop setups or specialised devices like thin clients also cuts down on management costs. Plus, our licensing is cost-effective, using concurrent licensing for maximum savings.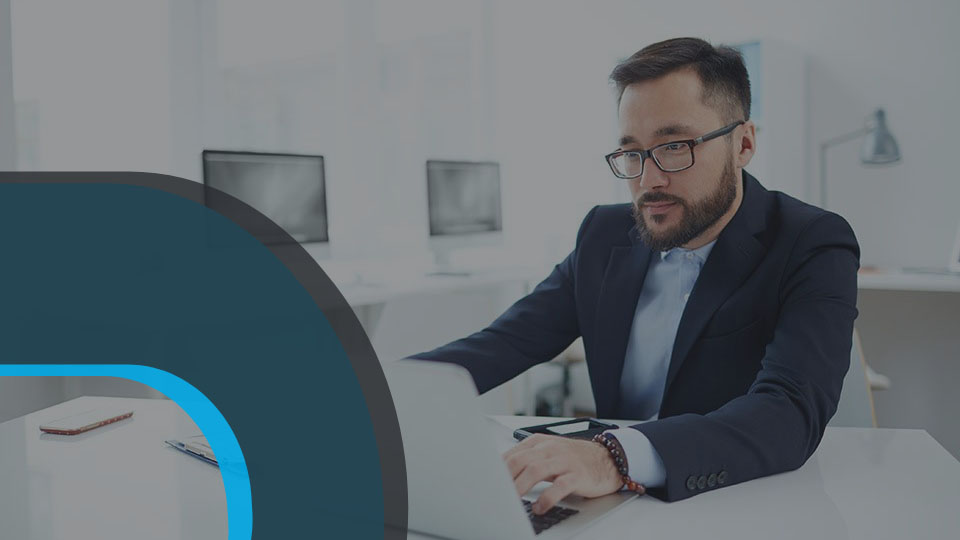 Server Virtualisation = Green IT
Running fewer physical machines means that virtualisation reduces an organisation's costs not only in terms of capital expenditure but also on-going maintenance costs. With green IT becoming increasingly high-profile, virtualising your environment reduces energy costs and lowers your organisation's carbon footprint. The ability to reduce what historically would take racks and racks of space, valuable real estate and power consumption is a key driver for virtualisation benefitting all organisations. Also, as virtualised platforms are scalable, the capabilities of your IT infrastructure are able to grow in line with your business objectives with more ease.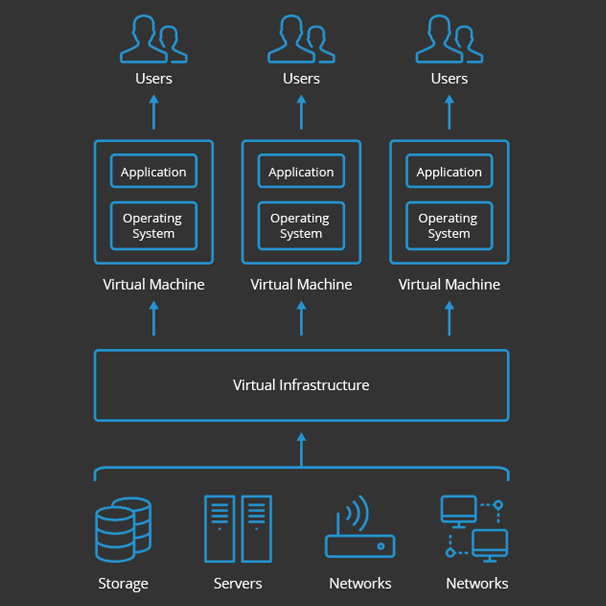 Virtualised Platform
A virtualised platform is highly scalable, meaning that adding additional virtual servers as your company grows does not incur the same project, labour or capital costs as adding additional physical servers. In addition, organisations that deploy a virtualised environment will also reduce their energy consumption (and thereby reduce their carbon footprint) and improve the effectiveness of their disaster recovery plan.
Consolidation – Utilise less space, less power, less hardware to operate the same or larger application environment

Cost control – Reduce capital costs and management costs through less hardware and reduced infrastructure administration

Efficiency – Deliver applications in a highly efficient and scalable way

Resilience – Leverage inherent benefits of virtualisation including high availability and business continuity

Green IT – Improve energy efficiency and reduce your carbon footprint

Scalability – A virtualised infrastructure that can grow as your business does